Baby Boomers - Start a
Home Based Business
Boomers are Earning Additional Income by Starting Online Businesses
that Leverage the Internet to Reach Worldwide Audiences!!
From Internet marketing to launching consulting services, Baby Boomers are starting home based businesses that allow them to work according to their own schedule and pace. They are leveraging their work and industry experience to launch online businesses that create supplemental income. Some examples are:
A marketing or sales professional might become a consultant for local small businesses.

Sales professionals can usually find a commissioned position that allows them to essentially work part-time out of their home office.

Retired police professionals can set up a home-base security consulting firm.

Retired teachers set up a part-time tutoring business.
Another approach for Baby Boomers to starting a home based business is to switch to something entirely new, something that energies you. For example, go into real estate or appraisal. Both positions allow you to work out of your home according to your own schedule. Maybe start a Bed and Breakfast. Or purchase a franchise and build a successful operation out of your home office.
But be careful! There are all kinds of scams out there that promise a lot and deliver little. This article by Bloomberg Business Week identifies The 10 Most Common Home-Business Scams.
Home Based Internet Businesses for Baby Boomers
The Internet offers a plethora of opportunities for home based businesses. If you are considering a home based online business and looking at canned offers on the Internet, be advised that there are a huge number of scams and rip-off sites out there. Some appear to be designed to do nothing more than capture your email address to sell to spam sites. We suggest getting a free Google or Yahoo email address before starting your search, so any spam will wind up in an easily discarded bucket. You are also urged to check out the Better Business Bureau alerts.
Here is our advice for finding an Internet-based home business that might work for you:
Don't just jump into something. Use the Internet to do a lot of research first. Discover what others have found to work and "not work." Download our FREE Business Plan Overview and create a mini-business plan for opportunities that look good, then compute your expected return on investment.

Never pay money upfront just to find out what the amazing secret to their success is! In fact, never pay money to anyone until you have thoroughly investigated the opportunity.

Always review references and testimonials. You can enter the site or company name in Google to see what others are saying about them.
Realize that simply putting up a Website (yours or a canned site) gains you nothing! The site must be optimized for search engines and then you have to take proactive steps to drive qualified Internet traffic to the site. This is a long process.

Be weary of plans based on multi-level marketing - research MLM's on Google before making any commitments!

There is no easy way to get rich on the Internet! It takes hard work, just like any other business. Expect to spend considerable time and money to become successful.
If you do have a "great idea" for an Internet-based business, the best way to start is to give it a sanity check by preparing a business plan. Need help? Here's a FREE guide.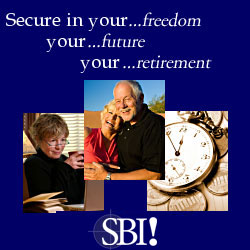 Email Marketing Solution - Constant Contact
When you get your home-based business launched, you will definitely want to use email marketing to promote it. Why? Just take a moment to read a comparison of the benefits of using email marketing compared to other forms of advertising.
We strongly recommend using Constant Contact for your email marketing. It is easy to use, low-priced and very effective. We use it ourselves and like it so much that we have become an Authorized Constant Contact Business Partner!
Use a Low-Cost Virtual PBX to make your Business Appear Professional
Grasshopper offers an affordable virtual PBX system with greeting recordings and the ability to forward voice mail to your email. The system offers extensions, fax capabilities and the ability to automatically forward calls to your mobile phone as well. We use it ourselves and recommend it for any home-based business! Check it out for yourself and enjoy a 7-day FREE trial.
Grasshopper Virtual Phone System
Sell Stuff Online!
Many Baby Boomers make a tidy income simply by attending garage sales and reselling stuff for 2-3 times markup on eBay. One place to find bulk goods for resell is at a site called Dollar Days, a premiere online wholesaler and closeout company helping small businesses and entrepreneurs to compete against larger enterprises who buy bulk wholesale merchandise products. Dollar Days offers 25,000 high quality goods at wholesale and bulk prices. And registration is free!
Work Part-Time or Full-Time?
Some Baby Boomers just want to supplement their investment and Social Security income with a part-time home based business, selling a product or service on the Internet for example. And there are plenty of possibilities that support this approach. Just be careful of Social Security net income limitations so that you don't get penalized.
If you intend to start full-time home based business, it is important that you understand what you are getting into and are realistic about cash flow and your financial needs. The more upfront research and planning you do, the better your chances of success and the less money you will spend.
Other Considerations
Please realize that doing business as a sole proprietor will not protect your personal assets. You should consider forming a low-cost Limited Liability Corporation. This offers pass-through tax benefits while shielding your home and other personal assets from lawsuits. Expert online companies like Sun Document Filings can help you through the legal maze that can be associated with starting a business.
Keeping good records for tax purposes and business analysis is essential. A word of advice - unless you are an accounting professional, stay away from QuickBooks. Rather, go with Quicken Home and Business. It is much easier and more intuitive for the accounting layman to use, while offering a wealth of features (including invoicing).
Encore for Baby Boomers
According to the Kauffman Foundation, Americans aged 55 to 64 form small businesses at the highest rate of any age group -- 28% higher than the adult average. There are some excellent resources to assist Boomers in transitioning to private or public entrepreneurial endeavors:
For rewarding work in non-profit organizations addressing crucial social and environmental areas, visit Encore Careers. Download free Encore Guide to learn more about pursuing encore careers in education, health care, government and the environment.

The US Small Business Administration (SBA) and its Resource Partners can help you navigate your personal journey to success, offering special programs and resources for 50+ entrepreneurs.
Top of Page